Welcome to the ultimate guide for first-time attendees of the Roots N Blues N BBQ Festival! This annual event brings together music lovers, food enthusiasts, and culture seekers for a weekend of unforgettable experiences. In this comprehensive article, we will provide you with essential tips and insider information to ensure that your first festival experience is nothing short of amazing. From navigating the festival grounds to discovering the best musical acts and indulging in mouthwatering BBQ, we've got you covered. So, let's dive in and make sure you're well-prepared for an incredible time!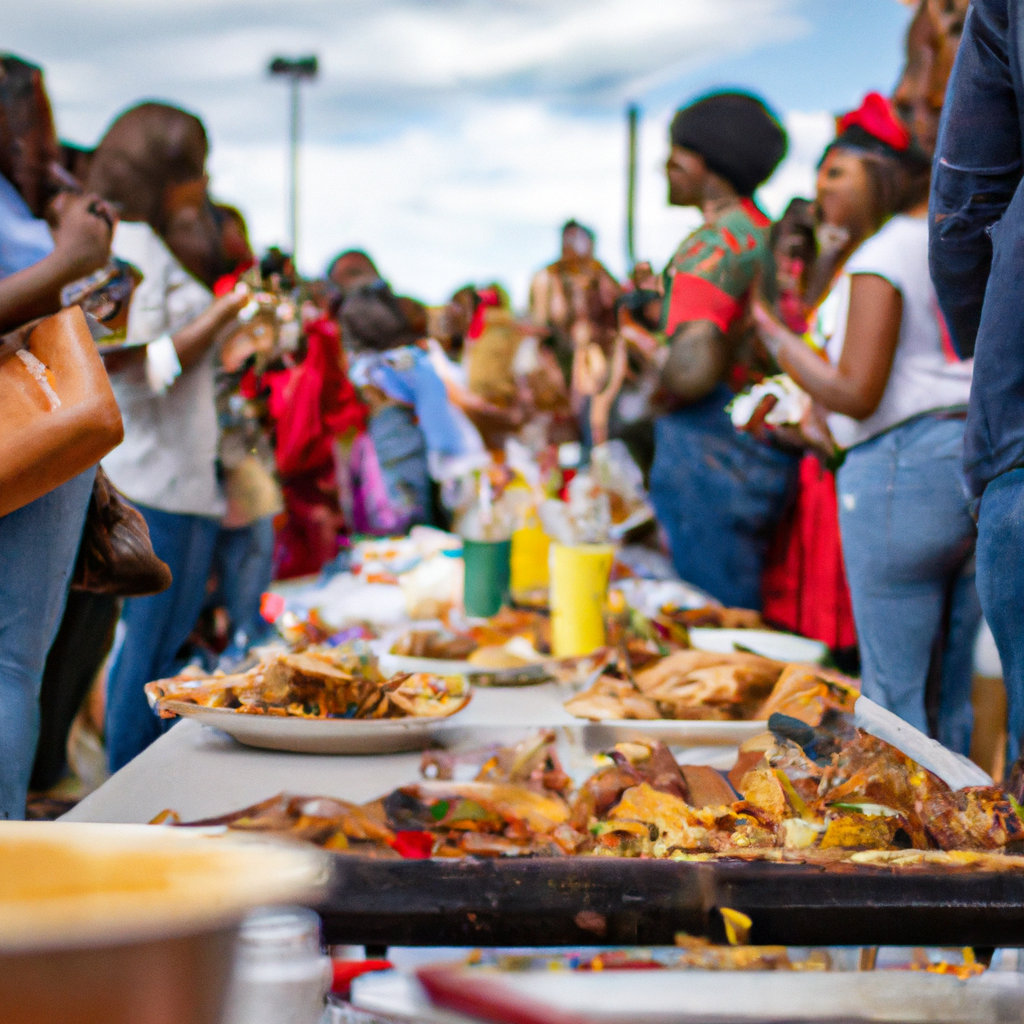 1. Planning Your Visit
Before diving into the festivities, it's crucial to plan your visit to the Roots N Blues N BBQ Festival. Here are a few key factors to consider:
Accommodation Options
As the festival attracts visitors from all around, securing accommodation in advance is highly recommended. Explore nearby hotels, vacation rentals, or even camping options to find the best fit for your preferences and budget. Booking early ensures that you have a comfortable place to rest after an exhilarating day at the festival.
Festival Dates and Tickets
Mark your calendar with the festival dates and make sure to purchase your tickets in advance. The Roots N Blues N BBQ Festival typically takes place in late summer or early fall, so stay updated with the official website for the latest information. Early bird tickets are often available, allowing you to save some money while securing your spot at the event.
Transportation
Consider your transportation options for getting to and from the festival grounds. If you're driving, familiarize yourself with parking areas and any associated fees. Alternatively, public transportation or rideshare services can be convenient and save you the hassle of finding parking.
2. Festival Essentials
To make the most of your festival experience, it's essential to come prepared with a few key items:
Comfortable Clothing and Footwear
Be sure to dress comfortably for the festival, taking into account the weather conditions and the amount of walking you'll be doing. Opt for breathable fabrics and don't forget to bring a light jacket or sweater for cooler evenings. Comfortable footwear is a must, as you'll be on your feet throughout the day.
Sun Protection
Protect yourself from the sun's rays by wearing sunscreen, a hat, and sunglasses. The festival grounds may not always provide ample shade, so it's crucial to take measures to prevent sunburn and stay cool.
Hydration
Staying hydrated is essential, especially during outdoor events. Bring a refillable water bottle to quench your thirst and keep yourself refreshed throughout the day. Some festivals have water stations where you can refill your bottle for free.
Cash and ID
Although many vendors accept credit cards, it's always a good idea to have some cash on hand for quick transactions. Additionally, make sure to bring a valid form of identification, as some areas of the festival may require age verification for certain activities.
3. Navigating the Festival Grounds
With numerous stages, food stalls, and activities, navigating the festival grounds efficiently can enhance your overall experience. Here are some tips to help you get around:
Festival Map
Upon arrival, grab a festival map to familiarize yourself with the layout. Identify the locations of stages, food vendors, restrooms, and other amenities. This will help you plan your day and easily find your way around.
Schedule and Set Times
Check the festival schedule and set times in advance. Highlight the performances you don't want to miss and plan your itinerary accordingly. Be mindful of overlapping sets and make sure to allow yourself enough time to move between stages.
Explore Beyond the Main Stages
While the main stages feature headlining acts, don't overlook the smaller stages and hidden gems. These often showcase emerging artists and offer a more intimate experience. Take the opportunity to discover new music and support up-and-coming talent.
4. Music Highlights
One of the main attractions of the Roots N Blues N BBQ Festival is the exceptional lineup of musicians. Here are a few music highlights to look out for:
Headlining Acts
The festival attracts renowned artists from various genres, ranging from blues and rock to country and folk. Keep an eye out for headliners who will grace the main stages, delivering unforgettable performances that will leave you wanting more.
Local Talent
In addition to well-known artists, the festival also celebrates local talent. These musicians often bring a unique flavor to the event, showcasing the rich musical heritage of the region. Make it a point to catch some local acts and immerse yourself in the vibrant local music scene.
Collaborative Performances
Keep an eye out for special collaborative performances, where artists from different backgrounds come together to create magical moments on stage. These are often unexpected and can result in once-in-a-lifetime musical experiences.
5. BBQ Delights
No trip to the Roots N Blues N BBQ Festival is complete without indulging in the mouthwatering BBQ offerings. Here's how you can make the most of this culinary extravaganza:
Explore the Food Vendors
Take your time to explore the various food vendors spread throughout the festival grounds. From traditional BBQ joints to innovative culinary creations, there's something to satisfy every palate. Don't be afraid to try new flavors and experiment with different BBQ styles.
Vegetarian and Vegan Options
If you follow a vegetarian or vegan diet, fear not! Many food vendors at the festival cater to alternative dietary preferences. Look out for plant-based BBQ options and a variety of vegetarian dishes that are just as delicious and satisfying.
Pace Yourself
With so many tempting food options, it's easy to get carried away. Pace yourself and savor each bite. Consider sharing dishes with friends to try a wider range of flavors without overindulging.
Conclusion
Congratulations! You are now armed with all the essential tips and insider knowledge to make your first experience at the Roots N Blues N BBQ Festival an unforgettable one. From planning your visit to navigating the festival grounds, enjoying the incredible music, and indulging in mouthwatering BBQ, you're ready to dive into the festivities with confidence. So grab your tickets, pack your festival essentials, and get ready to immerse yourself in a weekend filled with incredible music, delicious food, and unforgettable memories. See you at the festival!